Words matter
RESEARCH WRITING EDITING PROJECT MANAGEMENT CPOW
We know that carefully crafted words can inspire, delight, persuade, provoke.
Gathered. Paired with stunning images. Words can make us see ourselves in new ways. They can help us reach into new worlds.
The world of publishing is changing very quickly. What hasn't changed is the importance of the kind of careful planning, timeliness, and hard work that add up to quality.
We have worked with a wide range of clients — individuals, companies, not-for-profits, government — to find ways to tell their stories in profound and wonderful ways.
These stories of the past root us in place and time and offer opportunities for contemplating pathways to the future. They inspire us to dream and to act. They help us to plan. And they offer the logic that underpins policy.
Image: Cover detail, We Are Kwantlen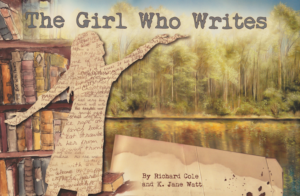 We Do
We take ideas from conception to completion, and we work through obstacles along the way. We want to exceed client expectations — every single time, every single job.
Projects
Big or little, long or short, we can manage your project from beginning to end. And honouring the goals of your project means honouring your voice, your family, your community. It means honouring your timeline, your budget, your capacity. It means finding great images so that the product always exceeds the sum of its parts.
We have a special interest in stories of British Columbia and in crafting material that gathers, interprets and extends regional history – from quick historical backgrounders to fuller cultural histories, from interpretive signs to walking brochures that connect stories from the archives to the hands of the walker on the trail.
research
We are finder outers, curious and resourceful researchers – and we would love to work with you on a challenge. Want to know when cedar came to the new Fraser delta? How much water flowed past Hope in 1876? Where daikon was grown in Langley in the 1930s? What the WI did? What the War Measures Act meant? Why there are so many oysters at the mouth of the Nicomekl? Where the last icebergs here lived? Who fished for oolichan on Mother's Day? Who were the people who laboured to make local bricks?
And what about the great big things about this place that resonate in your heart, such as "is it possible to capture the meaning of 500 generations of life here in a few words to share on paper?"
These are some of the questions we've been called on to engage with over the last few years.
Writing
Our writing celebrates the ordinary life and shares the corner of genius that exists in each of us.
A Vancouver dancer in New York making a life on the stage after World War II. A Saskatchewan schoolteacher in the Dirty Thirties, later Fraser Valley tire salesman, raconteur. A Vancouver businessman with roots in the hardscrabble mill town that is now Vancouver's tony Yaletown. A girl from Germany whose adolescence was marked by war, now an old woman painting the vanishing landscapes of British Columbia's Fraser Valley.
A close-knit family who, like many Japanese-Canadian families in 1942, was given an impossible choice at the moment of losing their life's work: stay together and know you will labour in Alberta's sugar beet fields, or accept the chance your family will be dispersed if you remain in BC.
A Nation's story of survival through the twentieth century and its renewal in the 21st, holding fast to the teachings of its Ancestors.
These are some of the stories we have had the privilege of bringing to print.
.
editing and manuscript review
You have a writing project that you've dreamed of — but you're not sure how to get there. No matter what format you intend to publish in, you need to have the best manuscript you can create. You need to hold it up to scrutiny, turn it over in your hands, and ask others if your vision holds up on the page.
The process of editing and revising is a lot of work — but it is one of the most rewarding things you'll ever do.
books
Fenton Street Publishing House offers a full range of services that turn dreams into achievable projects — from creating workplans that make sure writing projects get off the ground, through wordsmithing to book production and everything in between.
cpow
We have been working hard over the last couple of years to develop our Contemplative Practice of Writing (CPOW) series to help people find joy in writing. It uses mark making and writing as a path to clear thinking across disciplines. It has been embraced as a way to access new thought, lessen anxiety, and achieve fluency.
We believe in you
We believe in you and the scope of your vision.
We begin our work with clients right where they need to begin, and we take them where they want to go — even if at the beginning their destination seems foggy or unclear.
That's the beauty of talk: it allows us to learn what your priorities are, and what your pathway can be.
We can help with research, writing, editing, project management — and of course CPOW. Some clients need assistance in outlining their project or creating that kernel of text that shapes next steps. Some need a hard edit or support in polishing a draft. Some simply need a quick proof.
And some need us to start at square one — and shape a research project that will give them the answers they need.