K. Jane Watt
Principal
Jane takes projects from start to finish, from ideas sketched out on paper to beautiful books and reports.
She was awarded her PhD in English from the University of Alberta in 1997. Since then, she has become an award-winning writer, researcher, editor and book producer.
She works with clients to write the histories of the people and places they know and love — and have sometimes lost. In British Columbia these connections have shaped our history, our communities, our economy, and our relationship with the natural world.
She also works with organizations and individuals to get their stories out in heartfelt and clear ways, to find the right words to document, to persuade, to heal — sometimes for strategic planning, sometimes for granting, and sometimes as a legacy for the future. The thread of connection in her work is the strength and possibility in words, both oral and written.
She is the Past President of the British Columbia Historical Federation and is the Managing Editor of British Columbia History magazine.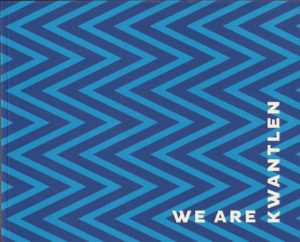 For Coast Salish Arts and Heritage Society, 2020
---